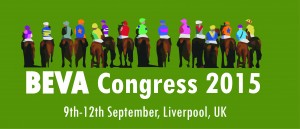 The British Equine Veterinary Association (BEVA) is Europe's largest, and the World's second largest, equine veterinary association. BEVA is committed to serve and lead the equine veterinary profession in the championing of high standards of equine health and welfare and the promotion of scientific excellence and education worldwide.
As a highly regarded authority BEVA represents the industry at the highest levels, runs outstanding Continuing Professional Development (CPD) Courses, a large annual Congress (which includes a 100+ exhibition stands), produces universally respected journals, and provides support and guidance for its members throughout their professional lives.
In 2015 VetkinTape will be part of the BEVA Congress in Liverpool, UK.
Please visit us at stand 324, 9 – 12 SEPT 2015.